Using Adwords Ad Extensions to Optimize Your Campaigns – This was my topic at MORCON 2016 held in Tagaytay last December 10, 2016. When you search for something online, at the top of the search engines results pages are the ads. You might notice that some ads are short with usually four lines of text, while others are way longer. This is because other advertisers use ad extensions while the others don't.
Why Use Adwords Ad Extensions?
Ad extensions are types of ad formats that show extra information about your business. Below are the benefits in using ad extensions:
Improved Visibility – since extensions "extend" your ads, they tend to improve your ads' visibility. From simply having 4 lines of text, it can go to as many as 10 lines, maybe more.
More Value – it affects your click-through-rate and thus your ad rank in the long run. According to Google's data, the following ad extensions improve CTR:

Location extensions can improve CTR by as much as 10%
Call extensions can boost CTR by as much as 8%
The improvement in CTR will also affect your Quality Score which in turn will affect your ad rank. Your QS is affected by the following factors:
expected CTR
ad relevance
expected impact of extensions and other ad formats
How to Setup and Choose Ad Extensions
Setting up ad extensions is very simple. Just go to the "Extensions" tab and select the ad extension you'd want to use.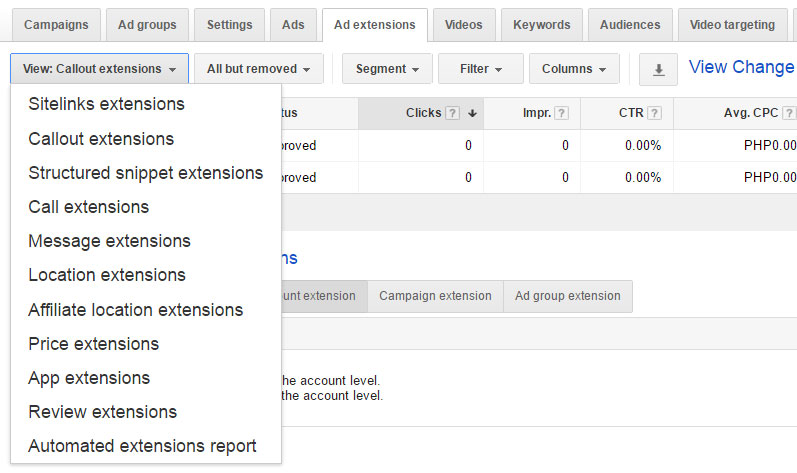 One of the most commonly used extension is the Sitelink Extension. Sitelink extensions are used to show links to specific pages of your website under your ad text. If you have a physical store or office, the Location Extension is also very useful.
Another useful feature of an ad extension is the scheduling. With this feature, you can set schedule when you want the extensions to run. This is very useful for time-sensitive promo campaigns.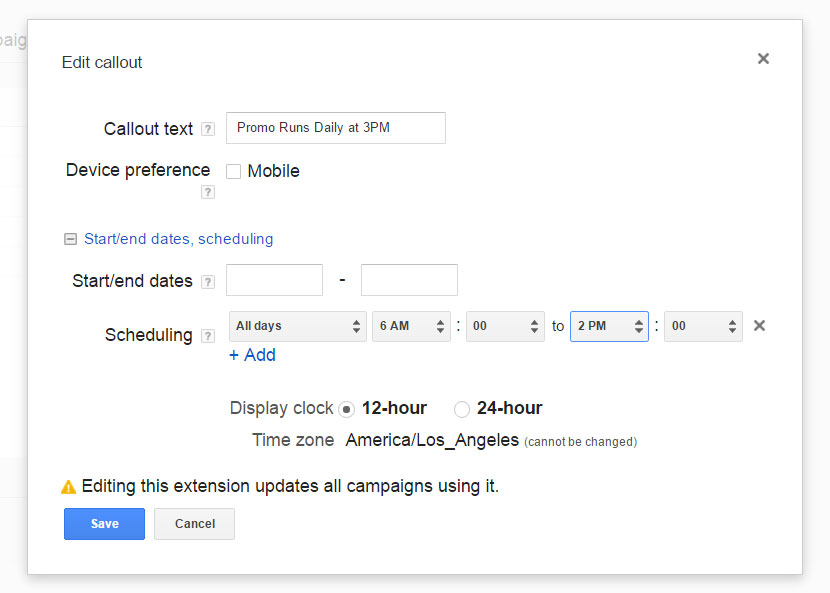 A copy of my presentation is available below: