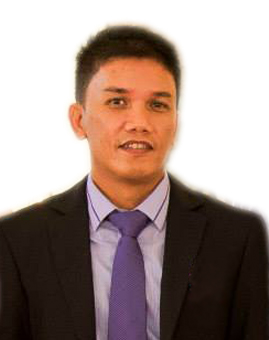 Jun Baranggan
A marketing executive with more than 10 years of experience in SEO, PPC and Social Media Marketing campaign setup, strategy and management across diverse industries.
More than 10 years of experience in SEO for small and medium sized companies
10 years experience setting up and managing PPC advertising campaigns in Google Adwords, Microsoft Adcenter, Adknowledge, and other PPC sources
Conversion optimization resulting in 50% increase in conversions while dropping cost per conversion by 20% for one of the managed PPC campaigns
Google Adwords and Google Analytics certified (since 2010)
Experience using the following tools: BrightEdge, Raven Tools. SEO moz Tools, Omniture Suite, Google Analytics, Majestic SEO, SEO Power Suite
Working experience with Joomla, WordPress and custom built e-commerce sites
Resource speaker and trainer - SEO, PPC, Social Media
Speaking Engagements
European Chamber of Commerce of the Philippines
Cebu Google Developers Group
Cebu Blogging Summit
WOFEX (World Food Expo) University
MORcon (Mastering Online Rankings Conference)
Digital Marketing Meetups
Training Sessions
Google Adwords Fundamentals
Google Adwords Advance Search
Google Adwords Advanced Display
Google Adwords Shopping Advertising
Google Adwords Video Advertising
Google Adwords Mobile Advertising
Google Analytics
Work Experience
General Manager and Partner
Desired Ranking Solutions - a digital marketing and web design and development agency
Overseeing the day-to-day operations
Spearhead in the development of work flow and strategies
Ensure projects are done and delivered on time.
Assistant Manager for Lead Generation - Marketing Dept.
Author Solutions Philippines, Inc. - A world leader in self publishing
Managing a team of PPC specialists to make sure target lead volume is hit while staying in budget across all imprints and markets (US, UK, AU, NZ, SG, ES)
Managing a team of SEO specialists in close coordination with the Marketing Communications department especially the Online Reputation Management team to help clean up the SERPs for brand related searches for all imprints
Participate in testing and implementation of new tools.
Coordinating with the Analytics and IT teams for performance analysis and design and development for test environments
Liaise with the Sales Department to ensure quality of business leads generated
Operations Manager
webbROI - a digital marketing agency
Manage a team of SEO specialists
Conduct in-house training on SEM best practices
Manage PPC campaigns for various clients.
Search Engine Marketing Manager
A&Z Crown Consulting Inc
Manage a team of Search Engine Optimization and PPC specialists
Manage a team of web designers and developers
Create and implement search engine marketing campaigns
Web Analytics for weekly reporting
Setup membership and e-commerce sites (WordPress)
Search Engine Marketing Consultant
Author Solutions Inc.
Handle special PPC/SEM projects for new brands
Supervise the management of existing PPC/SEM campaigns
Weekly analytics report
Market research for special projects
Competitive analysis for new PPC/SEM campaigns